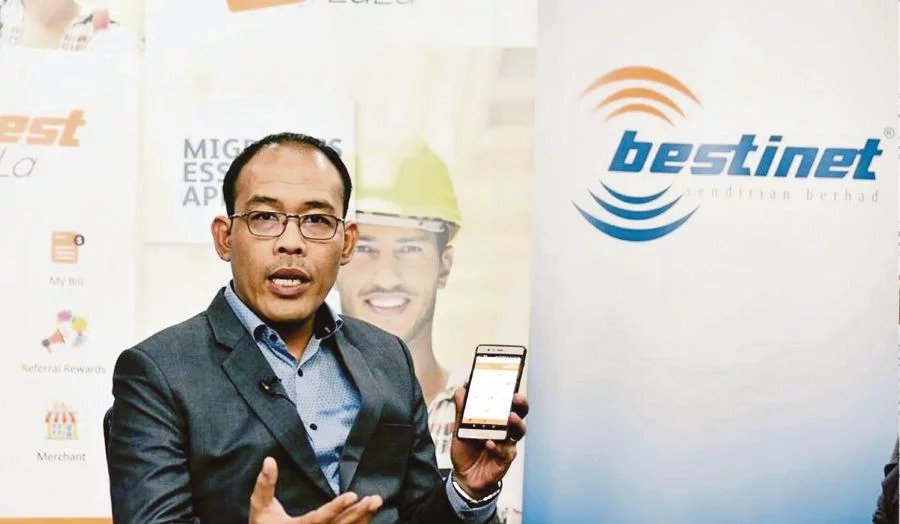 The Foreign Workers Centralised Management System (FWCMS) developed by Bestinet Sdn Bhd was recognised as one of the world's 40 best digital projects at the World Summit Awards (WSA) in Austria this year.
"It is a privilege for a Malaysian-developed solution to have been selected. We are honoured to be invited to present our innovations in front of United Nations (UN) representatives, Information, Communications and Technology (ICT) ministries and the private sector at the World Summit Global Congress in Vienna," said Bestinet chief executive officer Ismail Mohd Noor.
FWCMS, also known as MIGRAMS, is a holistic online migrant workers management system, which was developed specifically for governments.
Adopted by the Malaysian government, the system was recognised as one of the world's 40 best digital projects that help meet the UN's Sustainable Development Goals and was selected from close to 400 submissions from 180 countries, including Austria, Georgia, India and Portugal.
Ismail said WSA winners were selected by a jury of international ICT experts in two democratic rounds.
"Each UN member state is eligible to nominate one product per category for the WSA and FWCMS was recognised for demonstrating best practices in digital innovation by impacting the community," he added.
The system has all the elements of safeguarding the security of destination countries, the health and wellbeing of citizens and migrant workers, enforcement of compliance of processes and looking after the welfare of migrant workers.
FWCMS is designed to assist users and stakeholders in compliance and regulatory processes related to migrant workers, from selecting, recruiting, regular management, monitoring and ensuring that workers return safely.
With simultaneous implementation in source and destination countries, the system not only provides beneficial information to stakeholders — governments, employers, migrant workers, insurance providers and medical practitioners — but performs in an efficient, simplified, effective and reliable methodology to manage, track and report on their migrant workforce.
"We are confident that FWCMS will help to make the recruitment and management of workers more efficient and transparent as it eliminates the time-consuming processes while enabling governments from source and destination countries to monitor the processes in real time."
WSA chairman Peter A. Bruck said the awards recognised tomorrow's innovation, today.
"To drive meaningful and relevant digital innovation, you have to serve local needs and compare with global excellence. This year's winners are an excellent selection of this momentum."